PROTECTING COLLEGE ATHLETES' HEALTH, EDUCATION, & ECONOMIC RIGHTS
— U.S. Senators Richard Blumenthal (D-CT), Jerry Moran (R-KS), and Cory Booker (D-NJ) announced a bipartisan discussion draft of legislation to reform college athletics and prioritize athletes' health, education, and economic rights. The College Athletes Protection & Compensation Act would set national standards for name, image, and likeness (NIL), establish a Medical Trust Fund to provide care to injured athletes, prioritize athletes' educational outcomes, and safeguard athletes' health and wellness.
With student-athletes now able to benefit from NIL and states responding with a patchwork of rules and regulations, the bipartisan framework would set national standards to give athletes the economic and educational opportunities they deserve.    
"This bipartisan framework is a milestone step forward for college athletes—protecting sports heroes whose blood, sweat and sacrifice drive a multibillion dollar industry," said Blumenthal. "They need a level playing field with guarantees of economic opportunities, educational outcomes, and essential health care. For far too long the NCAA and powerful special interests have held sway, putting athletes second to dollars. Athletes deserve national NIL standards, a Medical Trust Fund, scholarship safeguards, protection against mistreatment and abuse, and more. America's athletes—all 500,000—deserve these basic rights. I thank my colleagues Senators Booker and Moran for all the hard work necessary to reach this milestone."
Text of the discussion draft can be found here. A one-pager can be found here.
TOURING TOWNS IMPACTED BY SEVERE FLOODING DAMAGE
— Blumenthal visited town severely impacted by flooding, including Farmington, Litchfield, Norfolk, Goshen, Glastonbury, and Colebrook. Blumenthal met with officials, surveyed the damages, and discussed possibilities for federal support. 
"Storm devastation to roads & homes in Norfolk is heartbreaking. Federal aid is vital through a presidential disaster declaration & other means. Thanks to First Selectman Riiska & his great team."
"Damage in Goshen to roads, bridges, & culverts will require millions of dollars. Federal & state aid can spare such small towns the cost of repair & resiliency. Thanks to First Selectman Todd Carusillo & his team."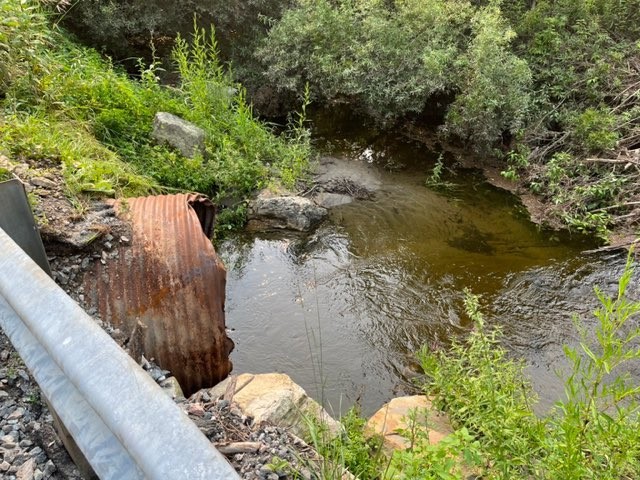 "Acres of corn & other produce lost to floods at Tony Botticello's farm in Glastonbury. More than 2,000 acres at hundreds of farms throughout CT—devastated. We'll fight for a presidential disaster declaration when Gov. Lamont applies."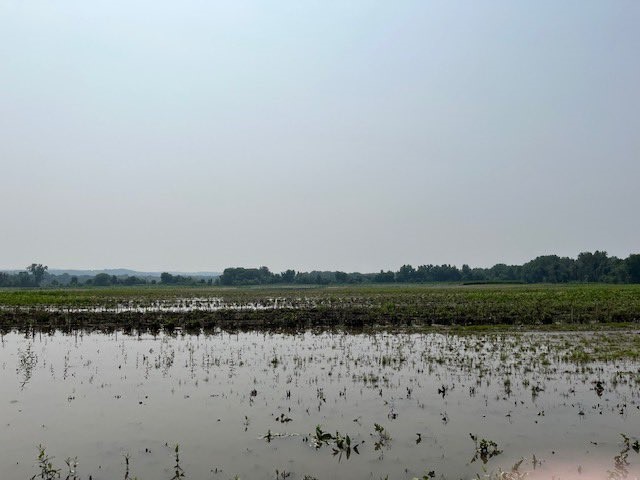 "In Colebrook, flooding of homes, roads & small businesses like Spice 320—its basement filled with water—caused damage that must be repaired. Federal help can make a difference."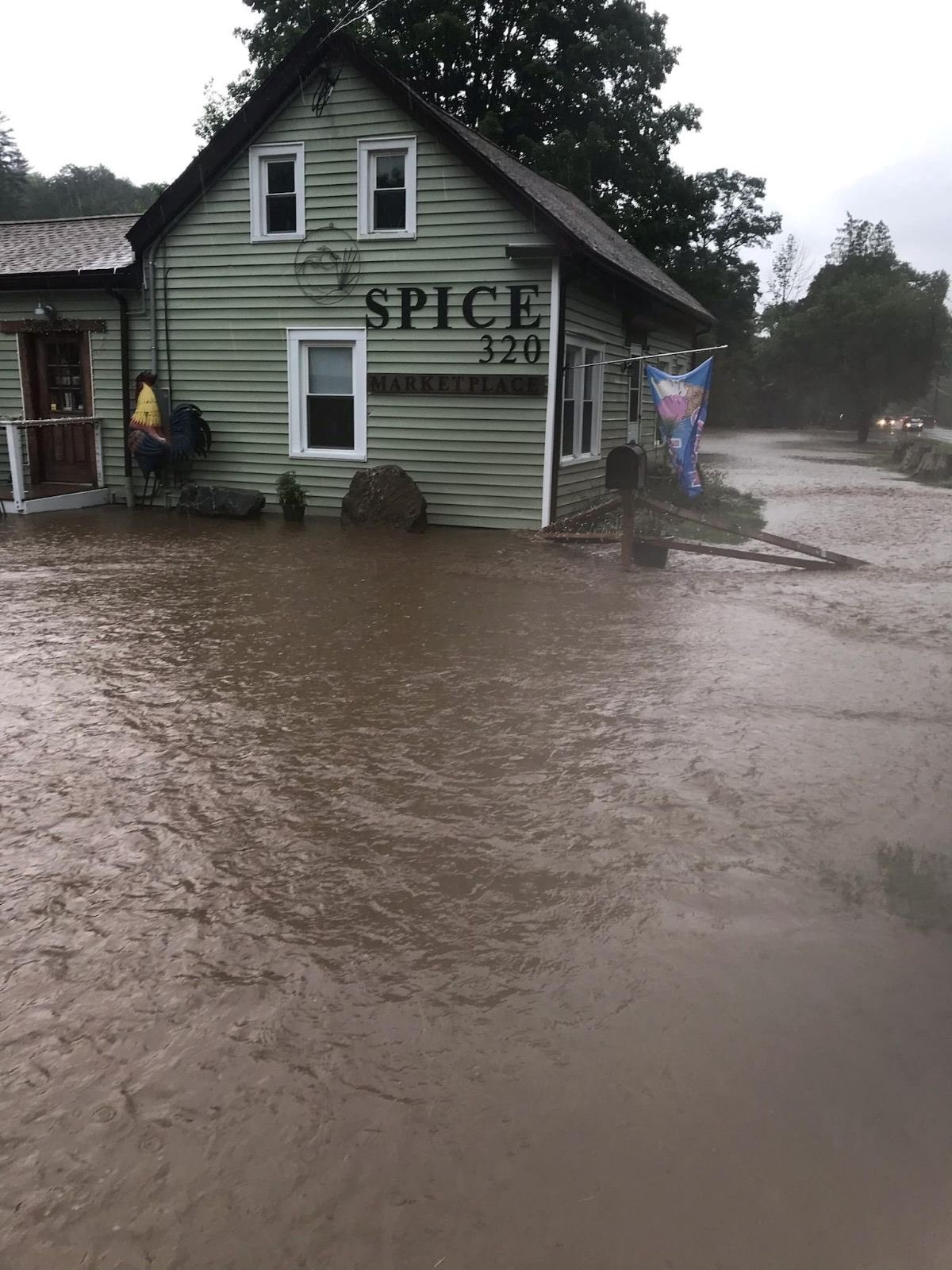 PROTECTING INFANTS FROM DANGEROUS LOUNGERS & SLEEP PRODUCTS
— Blumenthal and U.S. Representative Jan Schakowsky (D-IL) led a letter to the Consumer Product Safety Commission (CPSC) calling for stronger rules to protect infants from dangerous loungers, infant pillows, and other sleeping products. The letter highlights the dangers of the Boppy Newborn Lounger, which was recalled in September 2021 and has been linked to ten infant deaths, and loungers manufactured by Leacho, Inc., which have been linked to two infant deaths. 
"The American Academy of Pediatrics has long recommended that babies sleep on firm, flat non-inclined surfaces, yet these loungers are an example of the unnecessary products that conflict with these recommendations and put lives at risk," Blumenthal and Schakowsky wrote to CPSC Chair Alexander Hoehn-Saric. "While manufacturers might claim these products are not for infant sleep, their design and marketing often signal otherwise to parents and caregivers." 
According to an NBC News report, at least 25 infants have died from these dangerous infant loungers since 2015. Blumenthal and Schakowsky applauded the CPSC for taking steps to prevent these tragedies – such as re-announcing the recall of the Boppy Newborn Lounger, condemning Facebook Marketplace for refusing the remove recalled products from their platform, and filing a lawsuit against Leacho, Inc. for refusing to voluntarily recall their loungers – but called on the agency to establish a rule protecting infants and families from these preventable tragedies.
"Dangerous infant loungers remain poorly regulated to date and as the CPSC takes action to regulate infant pillows, it is imperative that this rule include infant loungers," the lawmakers wrote. "A strong rule that eliminates pillow-like loungers, and other similar products that invite parents to use them believing these products are safe for infant sleep, is essential."
Blumenthal and Schakowsky have long fought to strengthen safety standards for infant sleep products. In February, the lawmakers led a group of Members of Congress in raising alarm over the effectiveness of recall efforts for the deadly Fisher-Price Rock 'n Play Sleeper and probed Fisher-Price's parent company, Mattel, about its actions to remove the inclined sleepers from the market after the product was linked to more infant deaths. In March 2022, Blumenthal and Schakowsky called on Facebook Marketplace to ensure deadly recalled products, such as the Fisher-Price Rock n' Play Sleeper, are not listed and sold on the platform.
REGULATING ARTIFICIAL INTELLIGENCE
— Blumenthal and U.S. Senator and Josh Hawley (R-MO), Chair and Ranking Member of the Senate Judiciary Subcommittee on Privacy, Technology, and the Law, announced they will convene a hearing on Tuesday, July 25, 2023 at 3:00 PM titled "Oversight of AI: Principles for Regulation." The Subcommittee's second AI-focused hearing will bring together academic and industry leaders, and follows testimony from OpenAI CEO Sam Altman in May.
"This hearing will continue our efforts to oversee and establish safeguards for artificial intelligence," said Blumenthal. "As we heard in the Subcommittee's first hearing, it's our obligation to address AI's potential threats and risks before they become real. We are on the verge of a new era, with major consequences for workers, consumer privacy, and our society. I'm looking forward to hearing from our witnesses and continuing to have these important conversations about the future of AI."
STRENGTHENING THE SUPREME COURT'S ETHICS STANDARDS
— Blumenthal, a member of the Senate Judiciary Committee, applauded the Committee's approval of the Supreme Court Ethics, Recusal, and Transparency (SCERT) Act, legislation to bring basic transparency and accountability standards to the Supreme Court.
"The Supreme Court's lack of ethical standards degrade and detract from its credibility and trust. The American public are beginning to see the Court just like any other political body – politicians wearing robes – and that is ultimately destructive," Blumenthal said. "The Chief Justice could defuse this debate and address this problem by coming forth with a code of ethics, but has repeatedly failed to do so. This isn't about appointees of Republicans or Democrats; both have been responsible for ethical breaches that bring us here today.  I continue to urge the Chief Justice to demonstrate the leadership which would help save the Court and this very significant democratic institution."
The Blumenthal-sponsored bill would create a much-needed process for investigating misconduct at the Supreme Court, strengthen recusal standards for judges and disclosure rules for special interests trying to influence the courts, improve disclosure of travel and hospitality for judges, and mandate the creation of a binding code of ethics.
SUPPORTING OUR AFGHAN ALLIES
— Blumenthal spoke on the Senate Floor about the need to provide Afghan allies with a path to permanent legal status. Many Afghans who served alongside U.S. forces fled to the U.S. to escape the brutal rule of the Taliban and now face an uncertain legal future. Blumenthal and his colleagues are calling for the bipartisan Afghan Adjustment Act to be included as an amendment in the National Defense Authorization Act.
"I know firsthand about the translators and guards and others who served putting their lives on the line," said Blumenthal. "And now in Connecticut, I've had the privilege of calling many of them [and their families] my friends."  
"It is a promise. Great nations keep their promises," Blumenthal continued. "These individuals are among our most loyal friends. The test is that they put targets on their back from the Taliban. They knew they and their families would be at risk if the Taliban ever took over. Now the Taliban has done it, and they cannot return. Nor can their families."
The Blumenthal-sponsored Afghan Adjustment Act would allow Afghans who sought refuge in the United States to apply for permanent legal residency after undergoing additional vetting. Currently, Afghans who were admitted on temporary humanitarian status can only gain permanent legal status through the asylum system or Special Immigrant Visa process (SIV). The measure would also improve and expand the Special Immigrant Visa (SIV) process by broadening SIV eligibility to include groups that worked alongside American forces such as the Afghan National Army Special Operations Command and the Female Tactical Teams of Afghanistan.
Blumenthal thanked the veterans and organizations who have supported the measure, and even camped outside the Capitol for days to raise awareness, and called for the Senate to swiftly act to support our allies.
"We should give them permanent status, a path to permanent status in this country rather than temporary uncertain status they have right now," Blumenthal concluded.
FIGHTING FOR A MILITARY BUDGET WITHOUT CULTURE WARS BAGGAGE
— Blumenthal pledged to fight for a military budget in the Senate free of far-right extremist amendments that are disastrous for recruitment, readiness, and our national security.
The House version of the National Defense Authorization Act passed by a narrow 219-210 vote. The bill includes a series of controversial amendments, introduced by Republican extremists, to block reimbursed travel costs for servicemembers seeking abortion care, restrict medical coverage of transition surgeries and hormone treatments, and eliminate diversity and inclusion programs in the military. The Senate has begun passage of its own version of the NDAA.
COMBATTING DISCRIMINATION AT THE VA
— Blumenthal joined Minority Veterans of America (MVA) and other veteran and LGBTQ+ organizations to highlight efforts to ensure that veterans are able to seek healthcare through the U.S. Department of Veterans Affairs (VA) free from discrimination.
MVA and several other veteran organizations discussed the filing of a petition for rulemaking requesting that VA issue regulations under Section 1557 of the Patient Protection and Affordable Care Act (ACA) to ensure that veterans seeking VA health care are not subject to discrimination on the basis of race, color, national origin, sex, age, or disability.
"Minority veterans are all too often victims of discrimination & harassment at the VA. Proud to stand with advocates today to call on the VA to combat these barriers to equal health care by implementing & enforcing ACA Sec. 1557 rulemaking."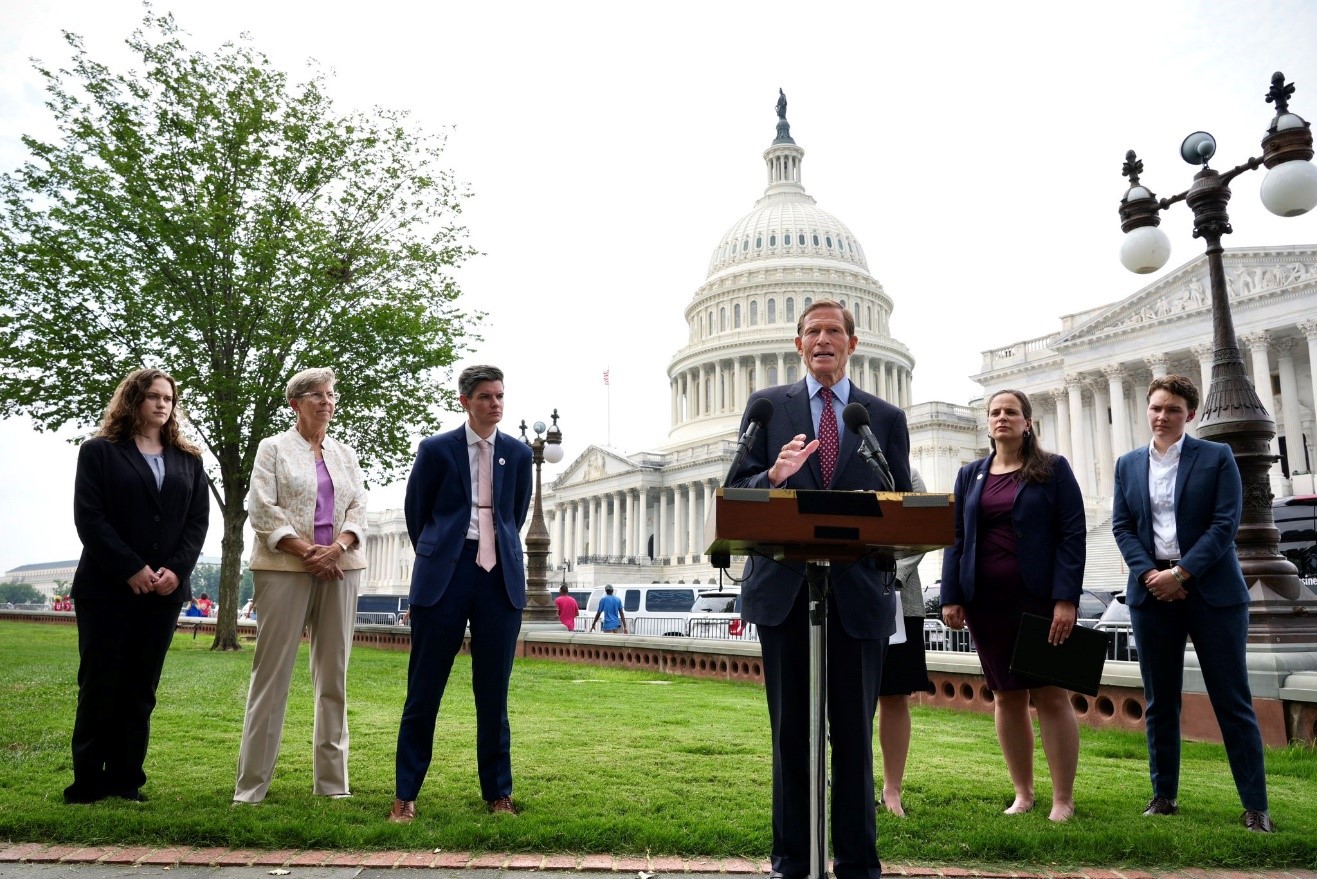 SUPPORTING OUR ALLIES IN UKRAINE
— Blumenthal, a member of the Senate Armed Services Committee, held a town hall marking the more than 500 days of war in Ukraine and providing an update on the past week's NATO summit. Blumenthal urged a path to NATO membership for Ukraine as well as a more robust weapon supply as Russia continues its brutal summer offensive.
STANDING WITH UPS WORKERS
— Blumenthal and U.S. Senator Chris Murphy (D-CT) joined 26 other Senate Democrats in a letter to International Brotherhood of Teamsters General President Sean O'Brien and United Parcel Service (UPS) Chief Executive Officer Carol Tomé encouraging the parties to reach a contract that provides all UPS workers fair wages, safe working conditions, affordable health care and dignified retirement.
The senators strongly affirmed their support for workers exercising their right to strike if an equitable collective bargaining agreement cannot be reached, and committed to not intervening in the collective bargaining process between the Teamsters and UPS.
"We understand that UPS Teamsters recently announced their overwhelming authorization of a strike—which would be the largest work stoppage at a single employer in American history—if the two parties cannot reach agreement on a contract by August 1," wrote the senators. "We are hopeful that both sides can negotiate in good faith and reach a consensus agreement that addresses basic human needs and allows workers to do their jobs safely and with dignity. However, in the event a fair and equitable collective bargaining agreement cannot be reached, we commit to respect our constituents' statutory and constitutional rights to withhold their labor and initiate and participate in a strike."
STRENGTHENING DOMESTIC PRODUCTION OF CRITICAL MEDICAL SUPPLIES
— Blumenthal and U.S. Senators Chris Murphy (D-CT), Deb Fischer (R-NE), and Pete Ricketts (R-NE) sent a letter to U.S. Department of Health and Human Services (HHS) Secretary Xavier Becerra urging the Department to take steps to strengthen the United States' domestic supply chain of critical health supplies. The senators laid out policies, including incentives for providers to purchase U.S.-produced products and enforcement of existing rules on compatibility of foreign made products, to support and protect vulnerable domestic medical supply chains.
"As we learned during the COVID-19 pandemic, relying on health care products produced outside the United States puts our recovery efforts and public health at risk. Specifically, we urge you to leverage relevant agencies within the Department of Health and Human Services (HHS) to support domestic manufacturing of critical health care products so that we can both securely and quickly deliver health care in a time of emergency or in the event of an international security conflict," the senators wrote.
"We urge you to move swiftly using your existing authorities to support the domestic supply chain of critical medical supplies, and stand ready to work with you and provide the support you and your department need to deliver on this key health care and national security issue," the letter concluded.
AROUND CONNECTICUT
— Blumenthal marched in the Deep River Parade.
"Proud to stand & march with West Point & 49 other fife & drum contingents from around CT & the region at the annual Deep River parade & muster. Patriotic, powerful performances!"
— Blumenthal attended the 2023 Nepal Festival in Branford.
"Celebrating magnificent Nepalese food, music, culture, & heritage on Branford's Green. Members of this wonderful community coming from all over CT & beyond. Thanks to all for your many contributions to our state & nation."
-30-