[WASHINGTON, DC] – At noon today, Tuesday, January 3, 2023, U.S. Senator Richard Blumenthal (D-CT) was sworn-in to serve a third term in the United States Senate. Vice President Kamala Harris administered the Oath of Office.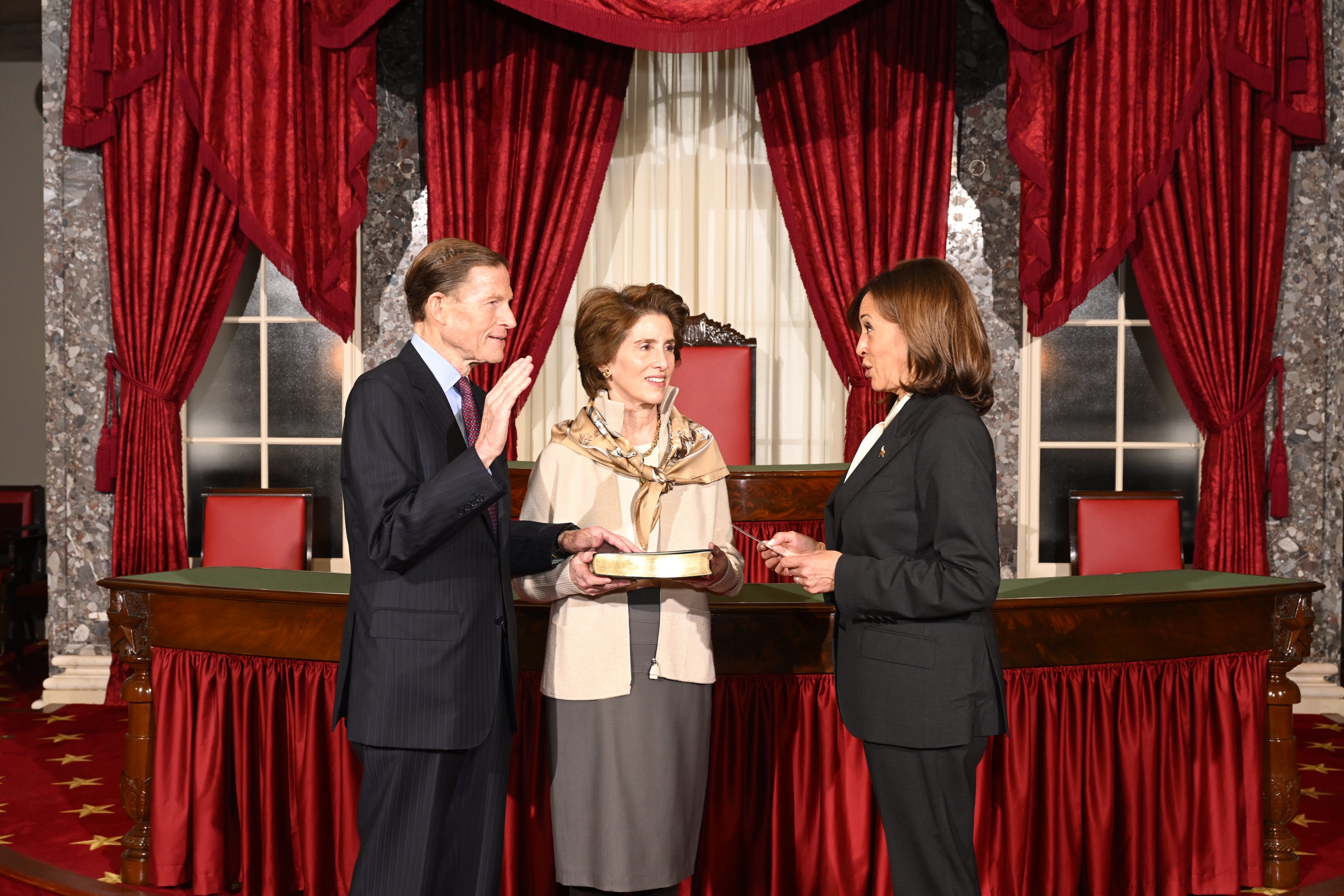 "I am deeply honored to continue serving the people of Connecticut for a third term in the United States Senate," Blumenthal said. "In this Congress, we will build on our past accomplishments and continue to help all Americans to thrive in safe, affordable communities; protect the environment; strengthen our national defense; and provide more economic opportunity for all. With a split Congress, progress will be more difficult to achieve, but that only means we will work harder and seek common ground while fighting for our values."
At noon, Blumenthal was officially sworn-in on the Senate Floor of the U.S. Capitol. Video of the ceremony is available here.
Because photographs are not permitted on the Senate Floor, a ceremonial re-enactment took place in the Old Senate Chamber following the official swearing-in ceremony. Video of the ceremonial re-enactments is available here. Photos of the ceremonial re-enactment are available here.
-30-