Gun Violence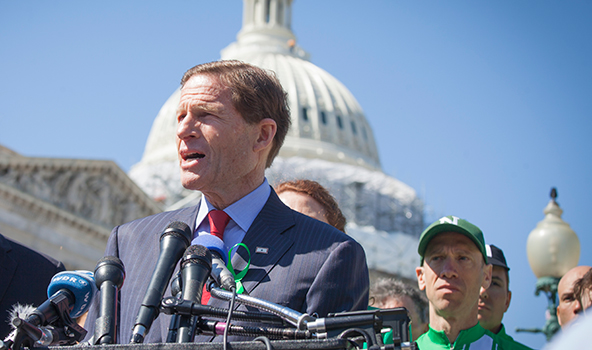 The day of the Sandy Hook shooting was the most heartbreaking day of all my years in public service. I am fully committed to seeing common sense legislation to reduce gun violence signed into law.
Legislation
As a member of the Senate Judiciary Committee, I worked hard to get the Committee to approve the Assault Weapons Ban of 2013, which would prohibit the sale of military-style assault weapons and high-capacity ammunition magazines. We also approved legislation requiring background checks on all firearm sales, cracking down on gun trafficking, and improving school security.
Despite these successes at the committee level, we have been unable to get this legislation approved by the full Senate. I led the effort to approve the ban on high-capacity magazines, but we fell short. In fact, in the face of heavy lobbying from special interests, even a bipartisan compromise amendment on background checks was effectively blocked, despite the fact that 90 percent of the American people support such a measure.
While I am deeply disappointed that the U.S. Senate has—at least for now—failed to approve these common sense proposals to reduce gun violence, I am doubly determined to fight for these proposals until they are the law of the land. The families of Sandy Hook victims who have rallied behind these proposals have shown incredible courage and resilience. My commitment to the families, and to you, is that I will continue to be a leader in that effort.
I know the national debate on this issue has been forever altered by the Sandy Hook shootings, and especially by the powerful testimony of the Newtown families on the need for gun violence legislation. This battle will be a marathon, not a sprint, and we need to keep pushing forward.