Consumer Protection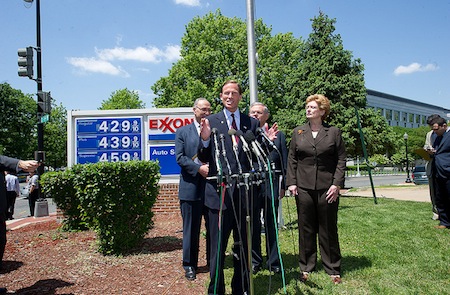 Senator Blumenthal has a long record of standing up for consumers, and he is committed to continuing that important work in the United States Senate.
Consumers have the right to control the use of their personal and financial information. Senator Blumenthal has repeatedly fought to protect consumers' personal and financial data online, and to hold accountable those companies that do not take their customers' privacy seriously.
As Connecticut's Attorney General, Senator Blumenthal investigated Google after reports surfaced that the company had inappropriately captured data from personal and business wireless networks. Time after time, he sued Big Tobacco over its deceptive advertising practices and marketing that illegally targeted children. Having long been a champion in the fight against Big Tobacco and its harmful effects on our nation's health, he continues to work in the Senate to eliminate tobacco tax loopholes and prohibit deceptive and illegal marketing practices.
Senator Blumenthal has worked for years to defend consumers against deceptive and predatory practices, whether in the form of email scams or misleading advertisements. As Connecticut's Attorney General, he took on predatory prepaid debit card companies that slapped consumers with hidden fees and put a stop to misleading marketing by auto dealers that advertised "no money down" loans, but charged consumers with numerous upfront charges.