Sign the petition TODAY: Tell Congress to pass the Lori Jackson Domestic Violence Survivor Protection Act!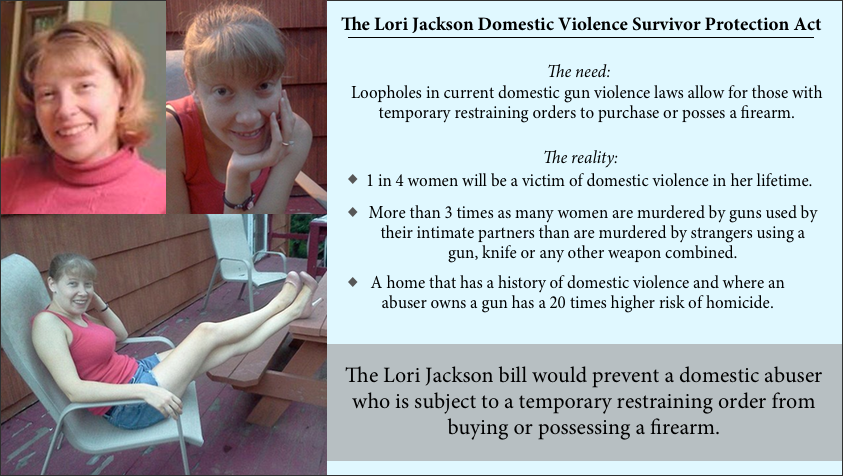 Lori Jackson was a 32-year-old mother of two who fled her home with her two children and filed for a restraining order to protect her family from her estranged husband. She moved in with her mother in Oxford, Connecticut, and the court granted her a temporary protective order while she waited for a hearing to obtain a permanent restraining order. The day before the hearing was scheduled, Lori's husband shot and killed her, and injured her mother Merry Jackson using a gun he legally possessed because a permanent protective order was not yet in place.
The Lori Jackson Domestic Violence Survivor Protection Act would restrict those under temporary restraining order from purchasing or possessing a firearm, and would extend the protections granted domestic violence victims to victims abused by their dating partners.