Education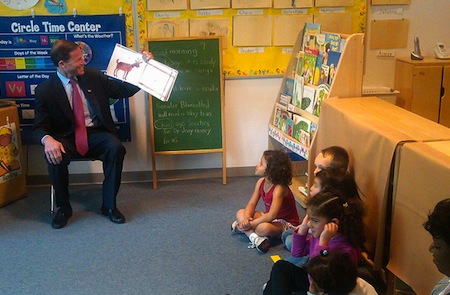 To remain competitive in an advanced global economy, investing in education must be a top priority. Today's students are tomorrow's workforce, and preserving the American tradition of economic leadership and innovation will require a rigorous and competitive education system that offers high-quality instruction and training for our children.
Senator Blumenthal is committed to increasing access to strong pre-kindergarten, elementary, secondary and post-secondary educations. All students – irrespective of gender, race, or economic status – can achieve their goals if they are held to rigorous expectations and provided with the support they need. Senator Blumenthal is committed to working to ensure that all of Connecticut's children are exposed to engaging, well-rounded curricula so they can develop the necessary skills to be competitive in the 21st Century. This is a responsibility shared by educators, parents, and the community. Senator Blumenthal believes we must provide teachers with the resources they need -- including access to high-quality professional development programs to strengthen their work in Connecticut's classrooms.
Many jobs now require college degrees, and yet access to - and affordability of - higher education remains out of reach for far too many students. Connecticut has some of the finest higher education institutions in the world, and Senator Blumenthal recognizes the importance of expanding access to post-secondary education. He is committed to working to ensure that the federal government provides students with the resources they need to graduate from the post-secondary institution of their choice.
For information on funding your educational future, click here.